Call of Duty League 2020 Week 3 - Atlanta

Tournament Information
Organizer
Activision
Major League Gaming
Host
Atlanta FaZe
Prize Pool
$ 100,000
NumberofTeams
8
Links
Website
Bracket
Location & Dates
Type
Offline
Game
Modern Warfare
Tier
Premier
Mode
5v5
Platform
PlayStation 4
Country



United States

Location
College Park
Venue
Gateway Center Arena
Start Date
2020-02-22
End Date
2020-02-23
Broadcast
Streams

YouTube
Schedule
Spoiler-Free Schedule
Export to Google Calendar
Results
Winner
⁠⁠ATL FaZe
Second
⁠⁠FLA Mutineers
Third
⁠⁠MIN RØKKR
⁠⁠CHI Huntsmen
The Call of Duty League 2020 is a global professional franchised offline Call of Duty league operated by Activision and MLG. For more information about the league, see Call of Duty League. The Atlanta Home Series is hosted by Atlanta FaZe at the Gateway Center Arena in College Park, Georgia, United States. The weekend also features an open tournament.
Overview
[
]
Format
[
]
Group Stage

Two double-elimination format (GSL) Groups
Best of 5 Series
Top 2 teams from each group advance to Bracket Stage

Group stage winners (2-0 record) advance to the Semifinals as High Seeds
Group stage runners-up (2-1 record) advance to the Semifinals as Low Seeds

Bracket Stage

Single Elimination
Best of 5 Series
Game Types and Maps
[
]
Domination: Gun Runner, Hackney Yard, St. Petrograd
Hardpoint: Azhir Cave, Gun Runner, Hackney Yard, Rammaza, St. Petrograd
Search & Destroy: Arklov Peak, Gun Runner, Piccadilly, Rammaza, St. Petrograd
Patch Information
[
]
Prize Pool
[
]
$ 100,000 US Dollars are spread among the teams as seen below:
Tournament MVP
[
]
Broadcast Talent
[
]
Observers
[
]
Quintin "Paradox" Johnson
Xavier "Reivax2k2" LaTorre
Waldo Kinne
Patrick "The Cleaner" Ard
John Prosper
Participants
[
]
Results
[
]
⁠⁠
⁠⁠
⁠⁠
⁠⁠
⁠⁠
⁠⁠
⁠⁠
⁠⁠
Total
WR %
⁠⁠

4 - 0

12 - 3

100%

80%

⁠⁠

2 - 1

8 - 6

66.67%

57.14%

⁠⁠

3 - 2

10 - 11

60%

47.62%

⁠⁠

1 - 2

6 - 7

33.33%

46.15%

⁠⁠

2 - 2

9 - 9

50%

50%

⁠⁠

0 - 2

1 - 6

0%

14.29%

⁠⁠

1 - 2

6 - 7

33.33%

46.15%

⁠⁠

0 - 2

3 - 6

0%

33.33%
Group Stage
[
]
Finals
[
]
Schedule
[
]
Group A

Sat 22 Feb - Sun 23 Feb

Sat 22 Feb - Sun 23 Feb

Sun 23 Feb - Mon 24 Feb

2020,2,22,16,30

-

2020,2,23,17,30

 
 
 
 
Sat 2020-02-22
Sat 2020-02-22
Sun 2020-02-23

2020,2,22,16,30

LDN

⁠⁠
3
1

2020,2,22,16,30

08:3017:3001:30
⁠⁠

FLA

2020,2,22,20,00

ATL

⁠⁠
3
0

2020,2,22,20,00

12:0021:0005:00
⁠⁠

OGLA

Sun 2020-02-23

2020,2,23,00,30

LDN

⁠⁠
1
3

2020,2,23,00,30

16:3001:3009:30
⁠⁠

ATL

2020,2,23,02,00

FLA

⁠⁠
3
1

2020,2,23,02,00

18:0003:0011:00
⁠⁠

OGLA

Sun 2020-02-23
Mon 2020-02-24

2020,2,23,17,30

LDN

⁠⁠
2
3

2020,2,23,17,30

09:3018:3002:30
⁠⁠

FLA
Group B

Sat 22 Feb - Sun 23 Feb

Sat 22 Feb - Sun 23 Feb

Sun 23 Feb - Mon 24 Feb

2020,2,22,15,00

-

2020,2,23,16,00

 
 
 
 
Sat 2020-02-22
Sat 2020-02-22
Sun 2020-02-23

2020,2,22,15,00

MIN

⁠⁠
3
1

2020,2,22,15,00

07:0016:0000:00
⁠⁠

PAR

2020,2,22,18,00

CHI

⁠⁠
3
2

2020,2,22,18,00

10:0019:0003:00
⁠⁠

TOR

2020,2,22,21,30

MIN

⁠⁠
1
3

2020,2,22,21,30

13:3022:3006:30
⁠⁠

CHI

Sun 2020-02-23

2020,2,22,23,00

PAR

⁠⁠
3
1

2020,2,22,23,00

15:0000:0008:00
⁠⁠

TOR

Sun 2020-02-23
Mon 2020-02-24

2020,2,23,16,00

MIN

⁠⁠
3
2

2020,2,23,16,00

08:0017:0001:00
⁠⁠

PAR
Finals

Sun 23 Feb

Sun 23 Feb

Mon 24 Feb

2020,2,23,19,00

-

2020,2,23,22,00

 
 
 
 
Sun 2020-02-23
Sun 2020-02-23
Mon 2020-02-24

2020,2,23,19,00

ATL

⁠⁠
3
2

2020,2,23,19,00

11:0020:0004:00
⁠⁠

MIN

2020,2,23,20,30

CHI

⁠⁠
2
3

2020,2,23,20,30

12:3021:3005:30
⁠⁠

FLA

2020,2,23,22,00

ATL

⁠⁠
3
0

2020,2,23,22,00

14:0023:0007:00
⁠⁠

FLA
VODs
[
]
Streams
[
]
Media
[
]
Locations
[
]
Atlanta, USA
Gateway Center Arena
Capacity - 5,000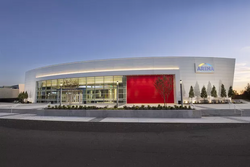 College Park, Atlanta, GA, USA
References
[
]